What would life be like in Britain if all 5 jihadi plots had manifested?
Good work by counter-terrorism police might, I fear,
cause Brits to drop their guard and think they are safe
when safety in the EU is rapidly fading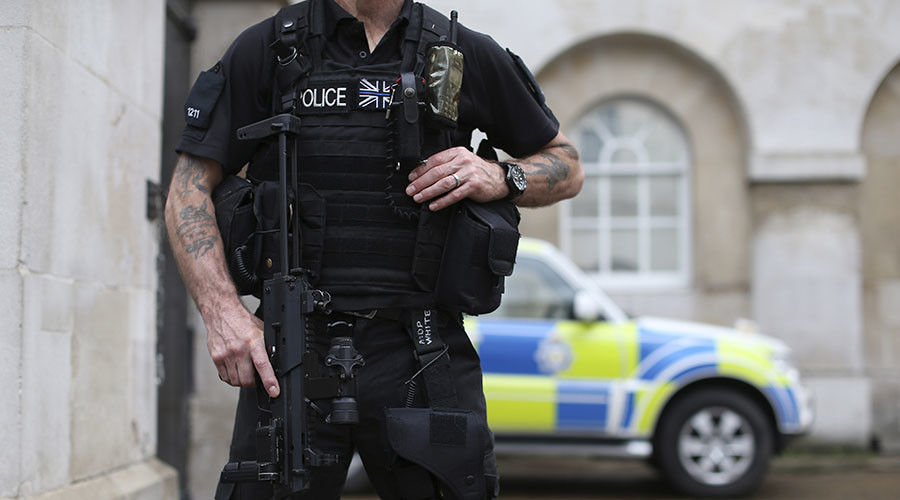 © Neil Hall / Reuters
Terrorist attacks similar to those carried out in Paris last November were foiled before they could take place on the streets of Britain, the National Crime Agency (NCA) and the Metropolitan Police have claimed.
Five jihadist operations were thwarted over the last two years after 800 licensed guns went missing among individual owners, the law enforcement agencies report.
"Despite our good work we know that firearms can enter the criminal market through a variety of means, including thefts from legitimate holders or dealers," said the Met's counter-terrorism chief, Mark Rowley.
"Law enforcement, together with security and intelligence services, are working tirelessly to locate these weapons, confront the terrorist threat and keep the public safe."
Rowley said that
out of 10 plots disrupted in the last two years, half had involved jihadis wanting to get guns.
Britain's tight gun laws and being an island means availability of guns is relatively low.
Rowley said terrorists were most likely to get the guns from criminals in communities they know.
The main case that is publicly known is that of a group of west London youths arrested as they planned the most significant jihadi plot targeting Britain in a decade.
Police, soldiers and civilians were the intended targets of the conspiracy, and the would-be terrorists acquired a gun, silencer and ammunition from a London-based criminal.
Ringleader Tarik Hassane, 22, and his friend Suhaib Majeed, 22, were convicted of terrorism offences in March. Two other men, Nyall Hamlett and Nathan Cuffy, were convicted of firearms offences for sourcing and supplying the weapon. Hassane is suspected of associating with Mohammed Emwazi, who gained worldwide notoriety as Isis's "Jihadi John".
Other than that, there is little here to indicate a genuine plot to kill numbers of Brits. It seems there is only the desire to acquire weapons which makes it seem premature to say that 'terrorist plots have been foiled'. Nevertheless, it is disconcerting to know that there are numerous jihadis in Britain who are seeking to obtain automatic or semi-automatic weapons.
Since then there has been an increase in gun crime, with the Met in July and August recording 202 firearms discharges in London, compared with 87 in the same months last year.
Weapons are believed to be coming from eastern Europe by a variety of methods
, and national and regional law enforcement officers believe there are increasing numbers of guns on Britain's streets.
Law enforcement officers seized at least 884 firearms last year including Czech-made Skorpion submachine pistols, Uzis, and Mac-10 weapons.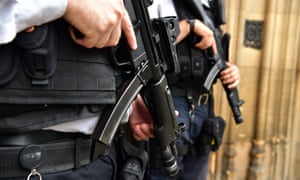 The NCA director general, Lynne Owens, said: "Currently we believe we hold an advantage. There is low availability of illegal firearms in the UK compared with European and international partners, but it is not an advantage that we take for granted, and to maintain that advantage we must not stand still.
"Suppressing the availability of illegal firearms in the UK has never been a more significant priority for the law enforcement community. Criminal networks, who think nothing about who they sell firearms to, present a significant route by which extremist groups will try to access the sort of weapons used in recent attacks in Europe."
Rowley is expected to be one of the candidates to apply to be the next commissioner of the Met, to replace Sir Bernard Hogan-Howe.
Rowley is national head of counter-terrorism and an assistant commissioner for the Met. Prior to that he was chief constable in Surrey, as was Owens after him. She will not be a candidate to be Met commissioner, having chosen to take the job as NCA director-general instead.
The advert from the Home Office for the Met commissioner's job is expected to be placed as soon as this week.