French PM warns 15,000 people being radicalized, 1,400 probed amid foiled terror plots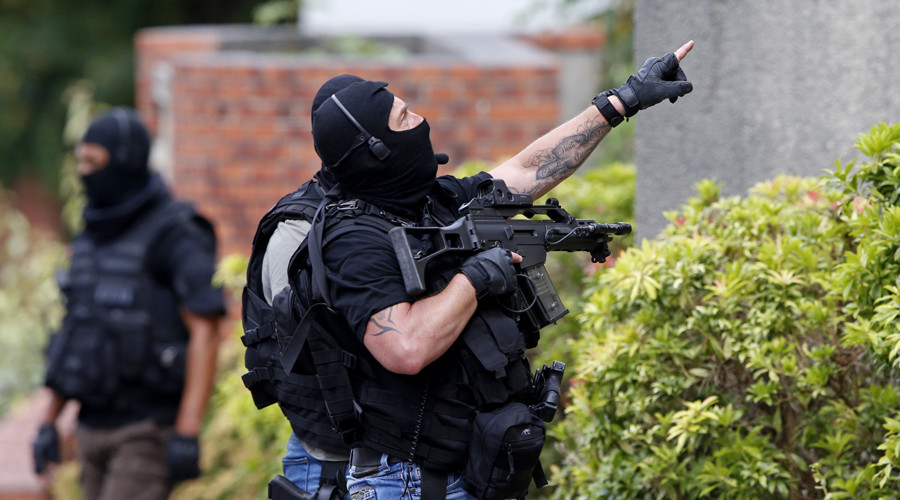 Members of French special police forces © Pascal Rossignol / Reuters
More terror attacks are in store for France, French Prime Minister Manuel Valls has warned, saying that some 15,000 people are in the process of radicalization in France and currently on police radar, while 1400 under investigation.
Terrorism in Europe
"The threat [of attacks on France] is at its highest we have seen it in recent days; it is there even as we speak now," Manuel Valls said
in an interview with Europe 1 radio and Itele television on Sunday.
"There will be new attacks, there will be innocent victims. It is my job to tell this truth to the French people… We are a target – everyone understands this,"
he added, stating that
at least two attacks were foiled during the past week, while "every day, the intelligence services, police and gendarmerie thwart attacks and dismantle [terror] channels."
The French capital was put on "maximum" alert this week after French officials said
they had broken up an Islamic State-affiliated "terrorist cell" that was planning to hit at a Paris railway
. French police arrested three radicalized women who reportedly intended to bomb the populous Paris Gare de Lyon railway station to avenge the death of IS leader Abu Muhammed al-Adnani.
Valls said the
authorities are presently watching some 15,000 who could be radicals planning terror acts.
"We have nearly 700 French jihadists and French residents, who are currently fighting in Iraq and Syria,"
he added, noting that this figure
included "275 women and dozens of children."
Valls also responded to comments recently made by France's former president, Nicolas Sarkozy. In an interview with Le Journal du Dimanche (JDD) newspaper,
Sarkozy said France needed to create "a special anti-terrorist court" and place French citizens suspected of having militant links in preventative detention in order to boost security. Valls slammed Sarkozy's idea, saying such measures could inspire more attacks,
while also criticizing the anti-terrorism measures Sarkozy took while he was in office.
"[Nicolas Sarkozy] made a mistake as president when he evaluated the extent of the [terror] threat. [His policy] weakened our security and defense by reducing investments in our internal and external security forces and reducing the [number of servicemen]."
"He is wrong about trying to wring the neck of the rule of law against the threat. His [method] is wrong [and], if he were in power to do [as he proposes], there would be more attacks," Valls said.
The PM also mentioned a suggestion recently made by French Justice Minister Jean-Jacques Urvoas, who proposed creating "10,000 [prison] spaces within the next ten years" to incarcerate those accused of plotting or carrying out terror attacks. On Saturday, French Interior Minister Bernard Cazeneuve announced that French
authorities have arrested some 293 people "engaged in terrorist networks" since the beginning of the year.
France has been on high alert since January of 2015, when it was hit by a series of Islamic State-linked terrorist attacks.
The biggest loss of life took place in November of 2015, when at least 130 people were killed and 368 injured in coordinated terror attacks in Paris and Saint-Denis, a northern Parisian suburb. A tragedy in Nice on July 14 of this year killed at least 84 people when a truck driven by an IS sympathizer plowed through crowds during Bastille Day celebrations. The French parliament voted to extend the country's state of emergency by six additional months after the Nice attack.
Number of potential terrorists in Germany is higher than ever – German interior minister
© Fabrizio Bensch / Reuters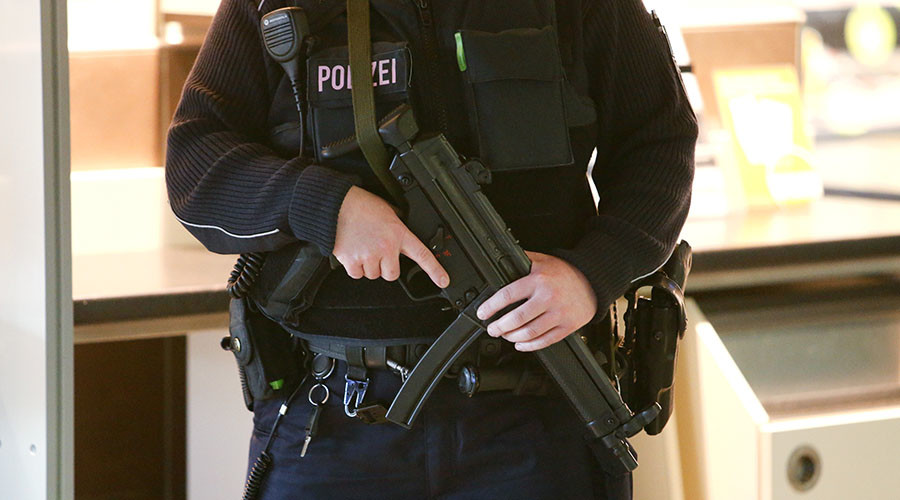 There are more people in Germany who could potentially commit terrorist acts than ever in the past, German Interior Minister Thomas de Maiziere told German daily Bild in an interview, adding that the terrorist threat in Germany is "very real."
More than 520 people in Germany are capable of committing "unexpected" and potentially "high-profile" terrorist attacks inspired by Islamism,
de Maiziere said in the interview, published on the eve of the 15th anniversary of the 9/11 attacks in the US. He also added that
the current number of potential terrorists in Germany is at its highest in history.
The minister also warned that, along with potential Islamist attackers, there are also
about 360 people who are "closely affiliated" with them and could lend assistance in preparing an attack or "provide logistical support" to the assailants. He added that such people usually belong to potential terrorists' "inner circle".
De Maiziere emphasized that
"today, the threat comes from both hit-teams [arriving in Germany] from abroad and radicalized lone wolfs in Germany."
"Both threats are now very real,"
he added.
He said that the
hit-teams "are secretly smuggled into Europe and prepare their actions without being noticed, as we saw with the attacks in Paris and Brussels."
The minister stressed that the German security services are "working intensively" in order to "keep all potential terrorists in sight," adding that there have been more investigations and arrests in 2016 than in the last few years.
He also admitted that it is
much harder for security services to identify "radicalized lone wolves" than organized hit-teams as they "get radicalized with Islamist propaganda in the Internet or by hate-preachers."
He warned that, despite all the efforts of security services, there could be as of yet unidentified potential attackers.
One 'should not suspect all Muslims'
At the same time, de Maiziere stressed that Germans should not suspect or blame all Muslims. He also said that Islamists are exploiting religion in "justifying" killing by Islamic beliefs.
Although Islamist terrorism "has something to do with Islam," Islam "by no means carries the seeds of terrorism,"
the minister said, as quoted by Der Spiegel. He also added that most victims of terrorist attacks are actually Muslims.
That very fact counters your argument that Islam 'by no means carries the seeds of terrorism'. I suggest you read the Quran, it's quite horrifying.
De Maiziere also addressed German Muslims in his interview and called on Muslim communities to "notice if some particular persons are in the process of radicalization and take timely measures." He also urged them to distance themselves from Islamist terrorists.
The minister's comments come as a German Federal Office for Migration and Refugees advisory agency says that
a growing number of girls and young women are being radicalized in Germany. In 2015, a half of those radicalized were girls while previously they only constituted 25 percent of all cases,
Neue Osnabrücker Zeitung reported, citing data from the advisory agency.
The younger girls are radicalized year after year
, according to Michael Kiefer from the Institute of Islamic Theology of the University of Osnabrueck, who told Der Spiegel that
"13-year-old girls are among those, who are radicalized."
This summer, Germany witnessed two major terrorist attacks. On July 24, a 27-year-old Syrian refugee, who had pledged allegiance to the leader of Islamic State (IS, formerly ISIS/ISIL), detonated a bomb in the Bavarian town of Ansbach, killing himself and injuring 15 people.
On 18 July 2016, a 17-year-old refugee injured five people when he attacked passengers with a knife and hatchet on a train near Wuerzburg. Following the attacks, German Chancellor Angela Merkel said that the EU needs stricter border controls and special warning systems to properly process the migrant influx.
However,
Merkel still refuses to change her welcoming refugee policy that has been criticized by both her political rivals and allies.
In the meantime, the right wing populist anti-immigrant Alternative for Germany party (AfD) beat Angela Merkel's Christian Democratic Union (CDU) in her home state and is now represented in eight out of 16 regional parliaments. Merkel's popularity rating continues to plunge at the same time.