Saudi prince flogged by police after court ruling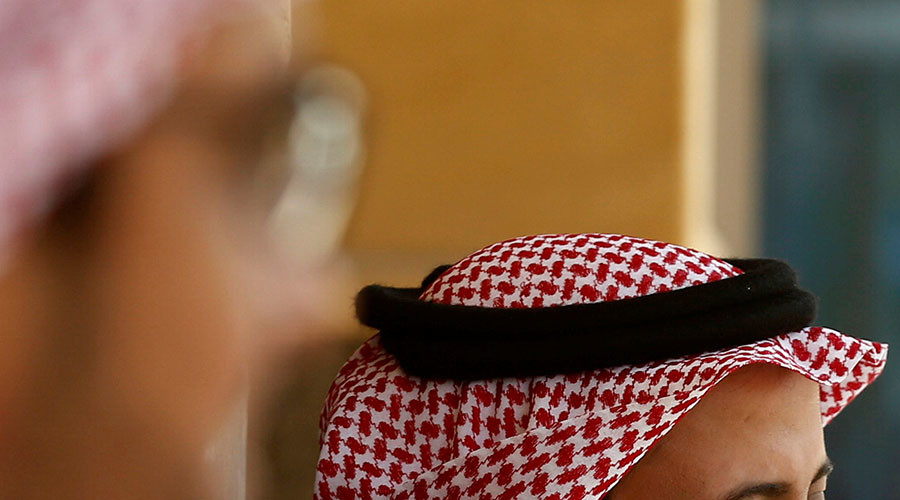 © Reuters
A Saudi Prince from the kingdom's ruling royal Al Saud family has been flogged in prison as part of a court-ordered punishment just weeks after another prince was executed for murder, according to local reports.
Okayz Daily, a Saudi Arabian daily newspaper located in the port city of Jeddah, reported Wednesday that the unidentified prince was given lashes in a prison in the city on Monday.
It comes
less than a month after Prince Turki bin Saud al-Kabir was put to death in Riyadh for shooting dead another man, identified as Adel al-Mahemid, in a brawl. It was the first execution of a member of the Saudi royal family in more than four decades.
Kabir was the 134th person to be put to death in the country in 2016,
according to an AFP tally of ministry statements confirming executions.
The legal system of Saudi Arabia is based on Sharia law, under which murder, drug trafficking, armed robbery, rape and apostasy are all punishable by death.
The oil rich country and close ally of the US had the third highest number of executions in 2015 after Iran and Pakistan,
according to Amnesty International.
China is not included in the ranking as the data is treated as a state secret but the human rights organization believes China remains the world's top executioner.
'Like asking if you'll stop beating your wife'
Saudi ambassador dodges Yemen cluster bomb question
© Zaid Jilani / YouTube
The Saudi ambassador to the US has dodged a journalist's question on the use of cluster bombs in Yemen, saying it's like asking, "Will you stop beating your wife?" He also said the Saudi-led coalition will continue bombing Yemen, "no matter what."
Prince Abdullah Al-Saud, Saudi Arabia's ambassador to the United States,
was confronted by a reporter from the Intercept, the publication said on Tuesday.
"Will you continue to use cluster weapons in Yemen?"
the reporter asked the diplomat.
Al-Saud laughed before answering:
"This is like the question, 'Will you stop beating your wife?'"
After the reporter repeated the question, the ambassador again dismissed it, saying
"You are political operators. I'm not a politician."
Speaking at the Annual Arab-US Policymakers Conference last week, al-Saud insisted that the Saudi-led coalition will continue its bombing campaign in Yemen, the Intercept reported.
"If anyone attacks human lives and disturbs the border, in whatever region, we're going to continue hitting them, no matter what,"
said al-Saud.
On Monday, the US envoy to the UN, Samantha Power, called on the Saudi-led coalition to "refrain from taking steps that escalate violence" in Yemen. However, her appeal contradicts Washington's actions, with the Pentagon continuing to supply arms and provide military support to Riyadh.
Earlier, Human Rights Watch (HRW) accused the Saudi-led coalition of war crimes following an airstrike on a funeral in Yemen on October 8. In that incident, at least two air-dropped munitions penetrated the roof of a hall containing over 1,000 mourners during the funeral ceremony of Ali al-Rawishan, the father of the Sanaa-based administration's interior minister, Jalal al-Rawishan. At least 140 people were killed and 610 wounded.
Despite calls by US officials to review its support for its Middle Eastern ally,
Washington continues to sell arms to Saudi Arabia, approving more than $20 billion in military sales in 2015 alone,
HRW reports.
According to UN data from August this year, the
Saudi intervention in Yemen has claimed the lives of at least 10,000 people, including almost 4,000 civilians.
The UN and HRW have repeatedly accused the Saudi military of dropping cluster bombs in Yemeni residential areas.
Saudi Arabia leading the world in human rights!!!!!!???
So, in spite of bombing funerals in a foreign country, in spite of wife-beating being a standing joke, in spite of beheadings and floggings, often for what would not even be crimes in a civilized country - Saudi Arabia just got re-elected to the UN Human Rights Council. To make matters worse, the head of that council is also a Saudi.
Saudi Arabia exercises Sharia law which is founded in 7th century, barbarian, madness and has no place in the 21st century. Yet, there will be no complaints about human rights from the UN.
Saudi Arabia is flexing its muscles in many corners of the world and is becoming more dangerous by the hour. The low price of oil is causing considerable financial stress in Riyadh, the consequences of which could be global in extent. The Saudis have loaned billions, if not trillions of dollars to western countries and the fear of them recalling those loans may explain why western countries keep selling mountains of military weapons to the kingdom. Or, maybe it is just greed.