Burundi
A deeply Catholic woman, Marguerite ("Maggie") Barankitse is the founder of Maison Shalom, a complex of schools, hospitals, and a network of care extending throughout Burundi, and has focused on children's welfare and rights while challenging ethnic discrimination.
Born in 1957 in Ruyigi, southern Burundi, she grew up identified as a Tutsi in that ethnically divided country. After her father died when she was six years old, her mother raised Maggie and her brother, and she became a teacher.
When Burundi's terrible civil war erupted in 1993, Barankitse, then 36 years old, had seven adopted children, both Hutus and Tutsis. She witnessed and was the victim of murderous attacks but survived.
She found herself caring for hundreds of children who had no one to care for them, prompting her to found Maison Shalom. It is believed she has affected, either directly or indirectly, the lives of 20,000 children.
She is the winner of many international awards, including the US$1 million Opus Prize in 2008.
Just today she was awarded the $1.1 million Aurora Prize, presented to her by George Clooney at a celebration of the 101st anniversary of the beginning of the Armenean genocide of 1.5 million people by the Ottoman Turks.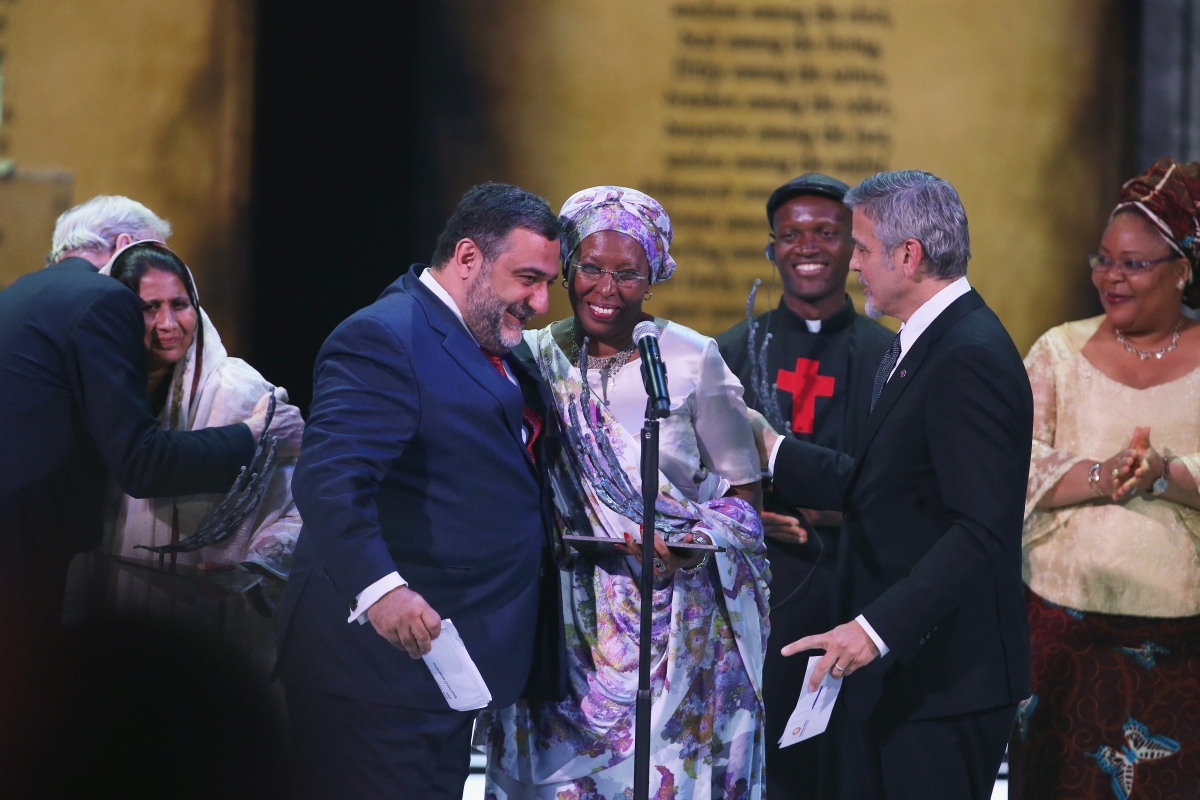 Marguerite Barankitse receiving Aurora Prize from George Clooney
Other prizes Maggie has been awarded:
1998 : « prix des droits de l'homme » (Human Rights award) of the French government
2000 : North-South Prize from the Council of Europe
2003 : World's Children's Prize for the Rights of the Child
2004 : Voices of Courage Award of the Women's Commission for Women and Refugee Children
2004 : Nansen Refugee Award
2008 : Opus Prize
2008 : UNESCO Prize
On November 24, 2011, Prize for Conflict Prevention presented by Kofi Annan.
You are a genuine modern-day hero, Maggie, and my hero of the year so far. God bless you!