Germany's anti-immigrant AfD wins enough votes
to secure seats in 3 state parliaments – exit polls
after large anti-immigration protest in Berlin
Frauke Petry, chairwoman of the anti-immigration party Alternative for Germany (AfD)
Exit polls in German regional elections show significant success for the right-wing AfD party, which received enough votes to get into three state legislatures. Merkel's conservative CDU party suffered losses in two out of three state elections.
AfD (Alternative for Germany) party secured 23.9 percent in the eastern German state of Saxony-Anhalt, making it the second largest party after the ruling CDU (Christian Democratic Union of Germany), which won 29.8 percent.
According to early figures from Baden-Württemberg, AfD managed to win 14.6 percent of the ballots to come in third, after the state's ruling Green Party with the most votes, and CDU, which took second place.
Figures for Rhineland Palatinate also put AfD in the third place, while CDU lost its majority to Social-Democrats, securing only 32.4 percent against their 36.5, according to exit polls on the broadcaster ZDF.
Voting booths in all three states closed at 6 pm (17:00 GMT) on Sunday. Over 12 million Germans were eligible to vote in the regional parliamentary elections.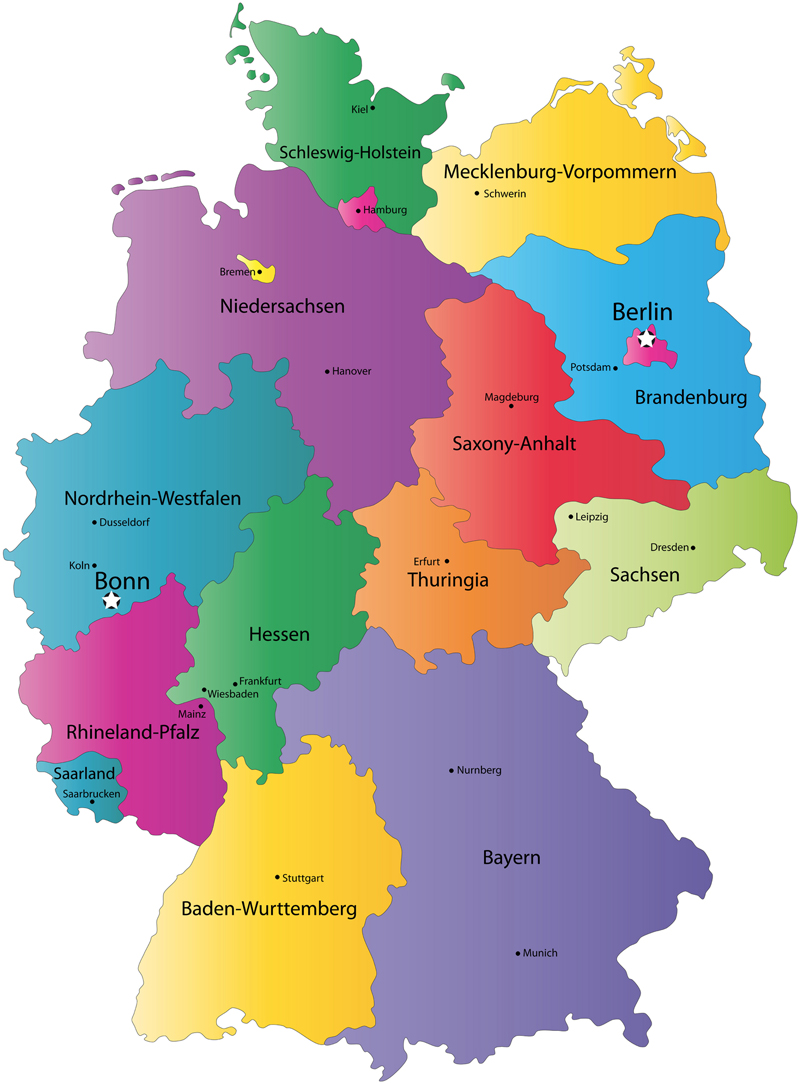 The results amounted to a resounding success for right-wing AfD, a party which didn't even exist some three years ago, created in 2013 as an anti-euro movement, while Chancellor Merkel's conservatives lost in two out of three regional state elections.
We have fundamental problems in Germany that led to this election result," said AfD chief Frauke Petry, whose party is now to enter all three regional parliaments.
The party's Berlin chairman, Georg Pazderski, spoke of the tasks ahead. "The results come with responsibility. There is a lot to do for us. There is a deep feeling in the German population that something is going wrong. It's not only because of the migration crisis, it's also because of the euro crisis and other things. People see that politics in Germany is going the wrong way and this is the main reason why we have such good results today," he said.
In a dig at Chancellor Merkel's open-door migration policy, the AfD campaigned under slogans like "Secure the borders" and "Stop the asylum chaos" on their way to winning representation in five of Germany's 16 regional parliaments.
Today's election was widely seen as the biggest electoral challenge for Chancellor Merkel ahead of next year's general election and a test of support for her open door migrant policy.
Her party's poor results in the regional polls could come as a setback for the Chancellor as she tries to muster all of her political clout to seal a much-debated EU deal to send migrants back to Turkey in exchange for more funding and visa-free travel.
This year's turnout in all three states greatly exceeded that for the previous elections in 2011, being up by over 5 percent in Baden-Wuerttemberg, 9.7 percent in Rhineland-Palatinate, and 11.8 percent in Saxony-Anhalt.
'Merkel must go': Thousands of anti-migrant demonstrators protest pro-refugee policy in Berlin
Several thousand right-wing demonstrators marched through the streets of Berlin to protest Chancellor Angela Merkel's open-door refugee policy on Saturday, chanting "Merkel must go" and "We are the people."
Nearly 3,000 protesters carrying German flags and banners took part in a demonstration against the German government's migration policy. People gathered at Washingtonplatz next to the capital's main train station and then moved in the direction of the Brandenburg Gate.
The event was organized by a group called "We for Berlin & We for Germany," whose main aim is to force Merkel and her government to step down. Among other demands,
the group wants an end put to the "dictatorship" of the EU and stricter border controls, while claiming that they are against radicalism, "whether religious or politically motivated."
There were also members of PEGIDA, an anti-Islam and anti-migrant group, among the demonstrators, as well as a number of other nationalist groups and ordinary people who are unhappy with the current state of affairs in Germany.
"Merkel works against her own people. She underestimates the consequences of allowing so many people with such different backgrounds into our country," one of the protesters told RT's Peter Oliver.
"We are against Merkel's policy because everyone can come here, even terrorists. You don't even need documents and they can stay here without any control. We need to stop it,"
said another demonstrator.
Oliver reported a heavy police presence in the city center. Meanwhile, several anti-fascist groups promoting the rights of asylum seekers have promised to stage counter-demonstrations. Pro-refugee activists holding up banners reading "Nationalists must go" and "Asylum is basic right" marched along a neighboring street, which also leads to the Branderburg Gate.
The demonstrations came just a day before a key local election dubbed "Super Sunday," which is seen as a test of Merkel's leadership. The Chancellor's popularity has suffered a significant decline as of late, with some media sources suggesting that her migration policy has begun to turn against her.
PEGIDA's anti-migrant demonstrations have not always been peaceful in the past, with some ending in violent scuffles with Antifa and police.
In February, tens of thousands of people supporting the PEGIDA movement marched through cities spanning 14 European countries, including Germany, France, the UK, and the Czech Republic, among others, to protest against the flood of migrants and refugees that have flooded into the EU from the Middle East. Counter-protests, clashes with police, and arrests took place, despite the ban on some of the rallies declared by the authorities beforehand.